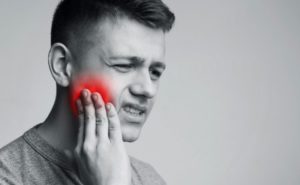 Lucky seven? Not this time, the unlucky seven is in focus. The seven most common dental emergencies are a toothache, a chipped or broken tooth, a knocked-out tooth, a lost filling or crown, broken orthodontics, an abscess, or bleeding and pain after a tooth extraction. When you need urgent oral care for any of these reasons, how is your dentist in Newington going to respond? Keep reading to learn more about what to expect during an emergency dental visit.
An Appointment Is Scheduled ASAP
The first thing you should do in a dental emergency is to call your dentist's office. Then, once a member of their team finds out you are in an urgent situation, they'll ask you specific questions regarding your symptoms. From there, they can set up an appointment depending on how critical the situation is. For example, a knocked-out tooth needs immediate attention to be saved, but a chipped tooth can probably wait a couple of days since it's less pressing.
An Exam That Is Quick Yet Thorough
Dental emergencies come in many forms, from a lost crown to a cracked tooth to a broken denture. Therefore, the first step in addressing the problem is to perform a detailed dental exam to identify its root cause. Typically, this includes a visual exam plus digital X-rays. Once your dentist has finished, they'll review your options for treatment. Their team will also give you a cost estimate.
Nitrous Oxide Sedation Is Possible
Obviously, dental emergencies can be incredibly stressful, particularly if you've been told you need a root canal or other procedure that same day. In that case, your dentist can help you relax with nitrous oxide sedation. By inhaling this clear gas, your anxiety will fade away, allowing you to calmly receive treatment. Plus, its effects subside quickly, so you should be able to drive yourself home afterward.
Smile Repair Plus Pain Relief
Dental emergencies can seriously impact the way your smile looks, feels, and functions. Fortunately, your dentist in Newington can devise a treatment plan aimed at improving all three of these aspects. Depending on what they find during exams, they'll begin soothing your immediate pain and repairing your teeth to directly target the source of the problem. That way, you can enjoy a pain-free smile soon and it won't appear as if you've endured dental trauma.
It is difficult to respond to any sort of high-stress situation in life, dental drama included. But having an idea of what will occur in pursuit of rescuing your oral health can get you more prepared should an emergency dental visit ever be a necessity. When you're worried about saving your smile, it's no time for unwelcome surprises!
About the Author
Dr. Gary Toubman has more than four decades of experience working for the smiles of his patients. It runs in his blood, as his grandfather, father, and aunt were all dentists too. Dr. Toubman earned his dental doctorate from the University of Pennsylvania, and he's a member of the American Dental Association. If you ever find yourself seeking an emergency dentist in Newington, he utilizes state-of-the-art technology and sedation, new patients can receive urgent care, and the office is open six days per week. You can schedule an appointment on his website, but if it's an emergency, call (860) 667-2600.