Replace Missing Teeth – Newington, CT
Replacing Your Lost or Compromised Teeth
Whether you've lost a tooth in an accident or need to have it pulled for whatever reason, you'll quickly realize that life with a gap in your grin is very challenging. To maintain a balanced, healthy bite, any gaps should be filled in as quickly as possible with some type of restoration, be it a traditional option such as a bridge or a more state of the art solution like a dental implant. Reach out to Cedar Mountain Dental today to set up an appointment with Dr. Toubman or Dr. Korwin in order to discuss your tooth replacement options.
Why Choose Cedar Mountain Dental for Tooth Replacement?
Lifelike Zirconia Dental Bridges
Dental Implants Placed In-Office
Highest Technology in Dental Care
Dental Bridges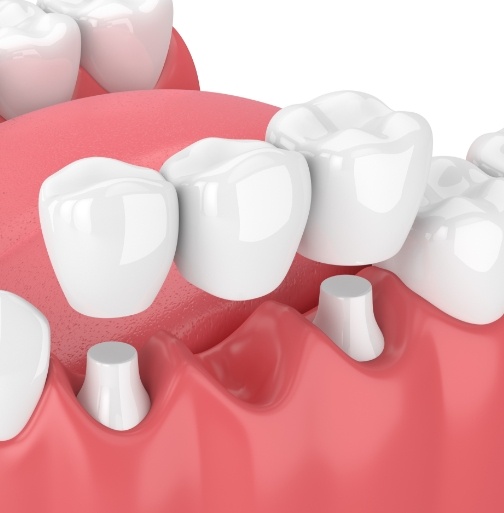 A dental bridge is used when there is just one missing tooth or a group of missing teeth that were all in a row. The crowns at either end of the bridge are attached to the natural teeth adjacent to the gap. The gap between them is filled with a number of prosthetic teeth called pontics. Most of the time, bridges are made out of the same zirconia that we use to make single crowns, so your new teeth will look like a natural part of your mouth.
Dentures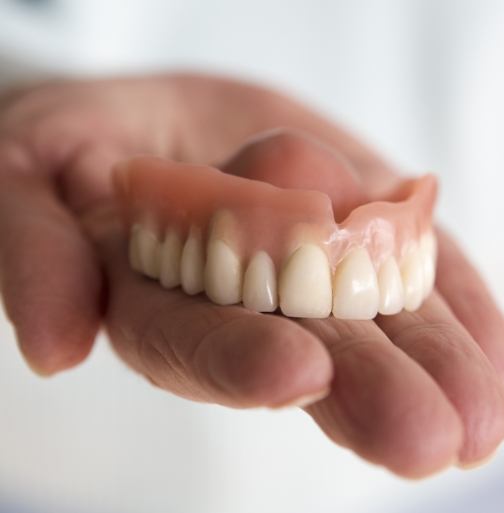 You may remember your parents or grandparents wearing dentures so that they could eat, speak, and smile normally with missing teeth. They remain a viable solution for extensive tooth loss even to this day. A full denture will sit on your gums and can be used to replace an entire row of teeth while a partial denture will be attached to metal clasps and is customized to fill any number of gaps throughout an arch.
Dental Implants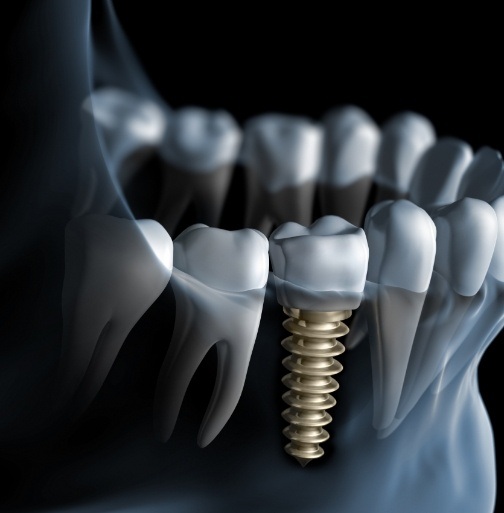 Dr. Korwin is a fellow of the International Congress of Oral Implantologists; he has been trained in placing and restoring dental implants, meaning you can have these procedures performed in-house instead of seeing a separate specialist. Dental implants have several advantages that you won't see with other tooth replacements. For example, they are the only restorative treatment that stimulates the jawbone in order to prevent it from breaking down as a consequence of tooth loss.