Gum Disease Treatment – Newington, CT
Safeguard Your
Periodontal Health
Nearly half of adults in the United States have gum disease, but many of them don't realize it. If you have gum disease, you may notice that your gums appear redder and more swollen than usual, and you might often find some blood on your toothbrush. Ignoring gum disease for too long can lead to tooth loss; instead, make an appointment at Cedar Mountain Dental so that Dr. Toubman can begin periodontal therapy.
Why Choose Cedar Mountain Dental for Gum Disease Treatment?
State of the Art Laser Treatment
Gentle, Thorough Scaling and Root Planing
Convenient In-House Dental Plan
Scaling & Root Planing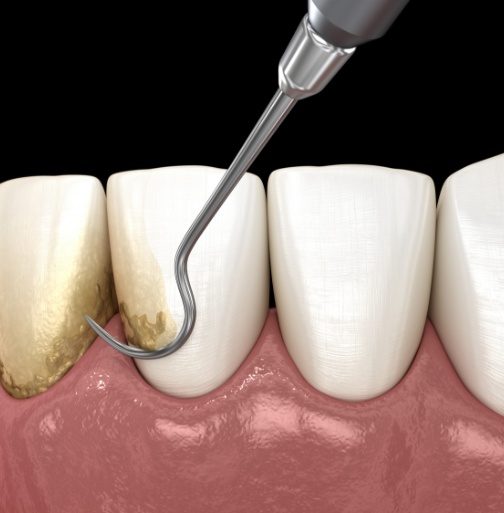 Scaling and root planing are two stages of the deep cleaning process. You can think of it as a particular kind of dental cleaning that focuses on a specific area – namely the gum line and the roots of the teeth. After harmful plaque and bacteria are gently scraped away, we will smooth out the roots of the teeth. Not only does this help the gums heal faster, but it lowers the chances of new bacteria accumulating on the teeth.
Laser Gum Disease Treatment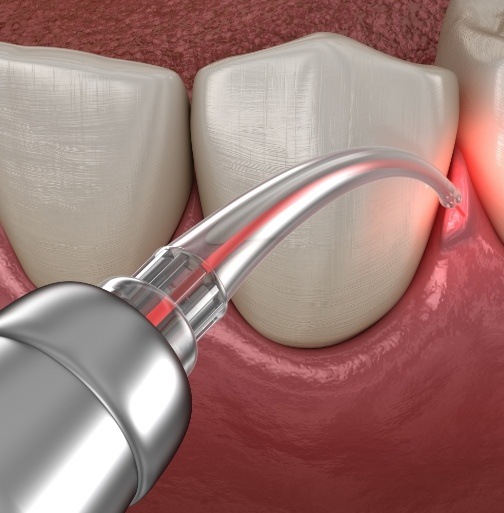 The highly focused energy of a dental laser offers us new ways to treat gum disease. We can quickly sterilize the area beneath the gum line and remove small amounts of infected tissue while leaving the healthy parts of the gums intact. Laser periodontal therapy is so gentle and causes so little bleeding or discomfort that you may not even need to have your mouth numbed beforehand.