Invisalign – Newington, CT
Enjoy a Straighter, Healthier Smile
Invisalign, also known as clear or invisible aligners, are teeth-straightening, retainer-like devices that can help correct certain dental concerns, such as overcrowding or other issues with the existing layout of teeth. With Invisalign, your dentist can straighten your teeth without needing to use traditional metal braces. Unlike traditional braces, which use metal attachments that are fixed to the teeth, Invisalign is easily removable and can be conveniently taken out of the mouth when needed, allowing you to comfortably floss, brush, and maintain your oral health as usual.
Why Choose Cedar Mountain Dental for Invisalign?
Advanced Technology for Designing Aligners
A Comfortable, Convenient Braces Alternative
Friendly Team That Treats You Like Family
Is Invisalign for everyone?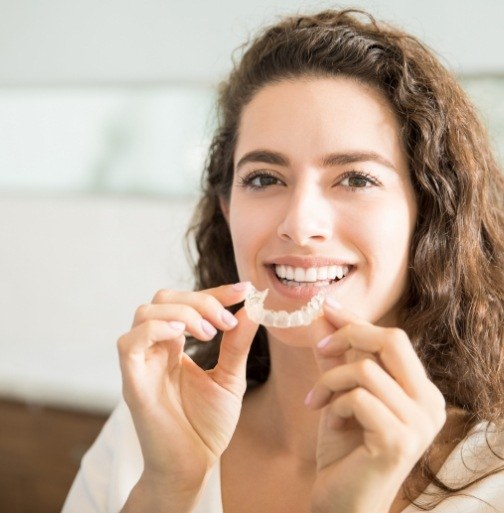 While Invisalign may be right for some patients, Invisalign may not be right for certain patients, including children or patients with severe dental concerns, such as excessive crowding or excessive overbites. Speak with your dentist to learn more about what age you can get Invisalign, the pros and cons of Invisalign, and whether treatment with Invisalign is best for you.
Why is Invisalign used?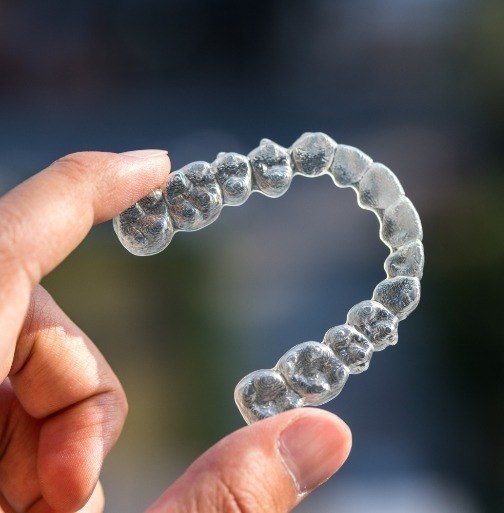 Invisalign is used in the treatment of various oral concerns to help provide more proper and perfect teeth alignment. Invisalign may be recommended to help treat the following:
Overlapping teeth
Overbites
Underbites
Crossbites
Gapped teeth
Open bites
Crowded teeth
Crooked teeth
How does Invisalign work?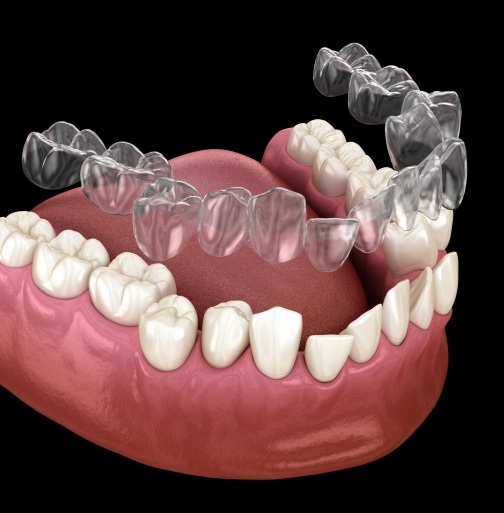 Invisalign works through the use of clear, plastic, removable retainer-like aligners that are fitted to your teeth to help slowly push your teeth over time into the desired position. The process for Invisalign treatment begins with an oral evaluation by your dentist. During the oral evaluation, your doctor will take X-rays, impressions, digital scans, and photos of your teeth. These imaging tests will help your dentist determine a diagnosis and a precise treatment plan for your unique dental needs.
Based on your treatment needs and imaging results, a series of custom invisible aligner sets will be made to gradually reposition your teeth with each customized set of aligners. Each set of aligners will be required to be worn for one to two weeks and in the order determined by your doctor's treatment plan. For optimal results, aligners should be worn for around 22 hours each day. Once your treatment plan is complete, a retainer will be needed to help maintain the final outcomes. Depending on your unique dental needs, the cost of Invisalign may vary.
What are the benefits of Invisalign?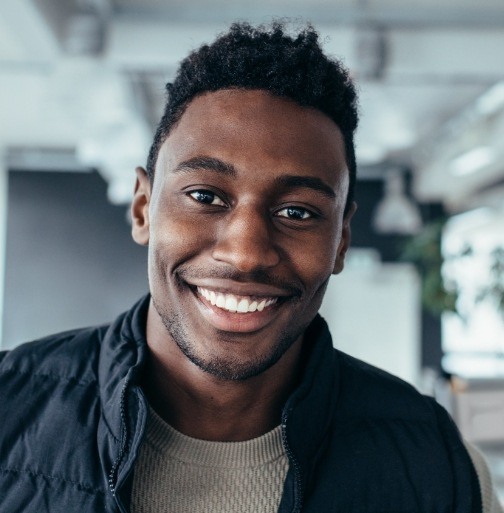 If you are looking to enhance your smile or improve your overall teeth alignment, Invisalign is an effective treatment solution with positive reviews that can provide the following benefits and advantages:
Enhanced appearance of smile
Improved confidence
Customizable to your dental needs
No visible wires, brackets, or other metals
Easy removal for maintenance