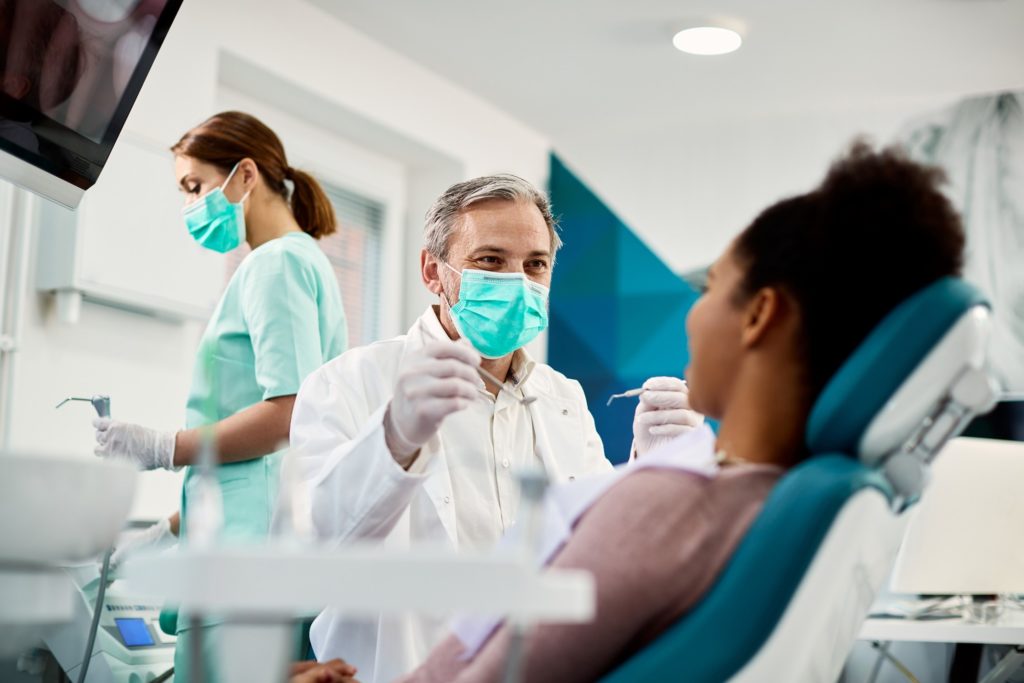 Is your next dental checkup rapidly approaching? Whether you have a jam-packed schedule or a bit of dental-related anxiety, you may be curious how you can make your appointment go as smoothly as possible. If so, keep reading to learn five tips for making your visit easy for you and your dentist!
Tip #1: Fill Out Paperwork Beforehand
Thanks to technology, you don't have to spend the first 10 minutes of your visit filling out paperwork. Instead, you can complete it online and well before your appointment. Not only will this keep your time at your dentist's office to a minimum, but it will also ensure you can review the fine print at your own pace.
Tip #2: Brush and Floss First
While you shouldn't only brush and floss before your routine checkups, it is important to complete your oral hygiene routine beforehand. This will minimize the time your dental team spends cleaning your teeth. Plus, it will make it easier for your dentist to screen for cavities, gum disease, oral cancer, and the like.
Tip #3: Arrive a Bit Early
The last thing you want is to be in a panic trying to make it to your appointment on time. This can cause quite a bit of stress and make it more difficult to relax in the treatment chair. So, do your best to arrive a bit early for your appointment. That way, you have plenty of time to check in, fill out any remaining paperwork, and take a few breaths.
Tip #4: Be Truthful About Your Dental Habits
Although it may be tempting to tell a few white lies to please your dentist, it's always best to be honest. Remember, your dentist is there to help you, not judge you. Being open about your dental habits will ensure they know what to keep an eye out for during your exam and what advice to give to help you keep your teeth and gums in pristine condition.
Tip #5: Ask Questions
All too often, patients get in and out of the treatment chair as soon as possible. However, it's important that you take an active role in your oral health. So, ask questions! What can I do to improve my at-home oral hygiene routine? How does my bite look? Are there any treatments you recommend to help keep my teeth and gums in pristine condition? These are great questions to start with.
Your biannual visits don't need to be time-consuming. With the above tips, yours should be smooth and efficient every time!
About the Practice
With two highly trained, talented, and trustworthy dentists at Cedar Mountain Dental, you can have peace of mind knowing your smile is in the absolute best of hands. Plus, with morning, afternoon, and weekend hours, attending your biannual checkup and cleaning is more convenient than ever! If you have a question about your oral health or it has been more than six months since your last appointment, don't hesitate to visit our website or call (860) 667-2600.