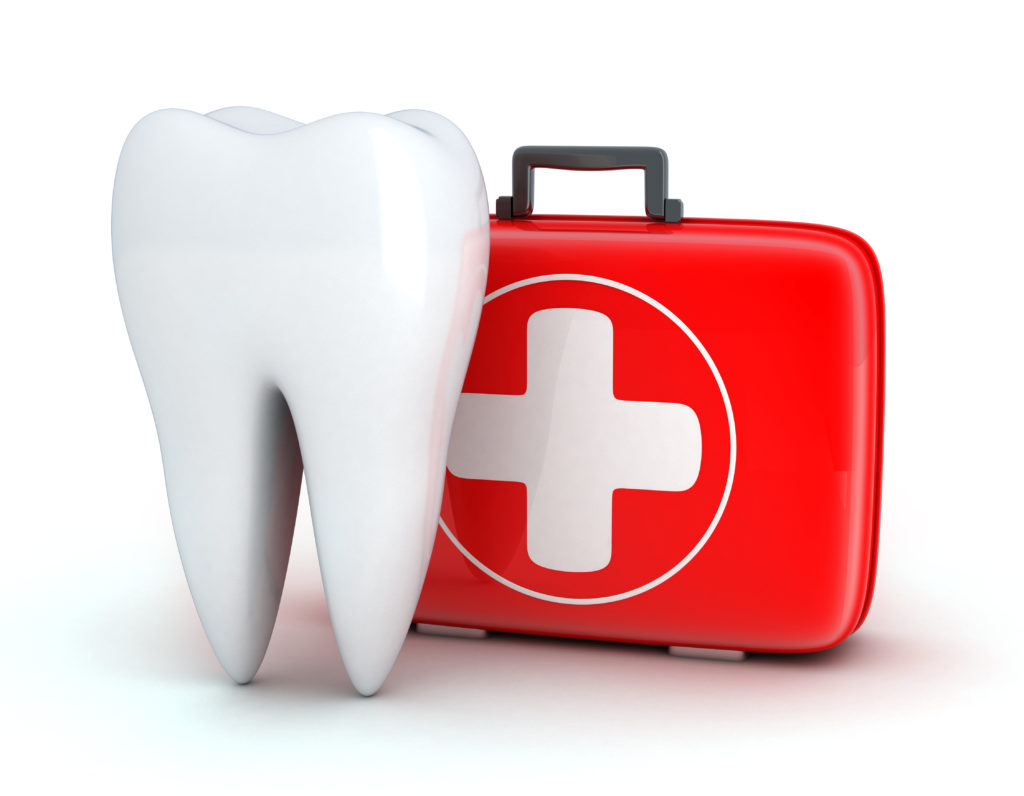 Ideally, you would never need to schedule an appointment for a dental emergency. Unfortunately, urgent dental issues such as knocked-out teeth and severe oral pain are more common than you might think. Most people will have to deal with at least one dental emergency in their life, so knowing how to find an emergency dentist is a must. Below are some things you should look for in an emergency dentist as well as tips for protecting your smile until your appointment.
What to Look for in an Emergency Dentist
If you enter "dentist near me" into Google, you'll quickly find plenty of results. But when you're suffering from severe dental pain, you don't have time to shop around. You should already have a trusted dental office you can turn to in the event of a dental emergency.
How will you know that a given practice is a good choice for emergency care? Some things you'll want to look out for are:
Availability: You'll want to find a practice that will schedule a same-day emergency appointment for you whenever possible. Ideally, they'll have night and weekend hours so that you're more likely to be able to get in touch with them when it counts the most.
Comprehensive Care: Does the practice offer a wide range of services? Dental emergencies can take many different forms, so your emergency dentist needs to be able to deal with as many situations as possible.
Accessibility: The practice should be in a location that you can get to easily from home or work. You never know when a dental emergency will strike, but having a practice close to the places you are most likely to be will make it easier for you to get care when you need it.
What to Do Until You're Treated
In addition to having a trustworthy dentist you can turn to, you also need to be prepared to take care of your smile until your appointment. Your dental team can give you first-aid tips tailored to your specific situation. In the meantime, here are a few general tips to keep in mind:
If there's any swelling, you can reduce it with an ice pack applied to the area in 20-minute intervals.
Ibuprofen and other over-the-counter medications can help you manage your pain.
A knocked-out tooth can be preserved by placing it back in its original socket after gently rinsing it off. If this isn't possible, you can instead store it in a container filled with milk or saline solution.
Taking control of a dental emergency as soon as you realize you have one can save your smile and put a stop to your pain all the sooner. Make sure you add your emergency dentist's number to your list of contacts as soon as possible and don't be afraid to ask if they have any tips on what to do in an urgent dental situation.
About the Practice
At Cedar Mountain Dental, Dr. Gary B. Toubman and Dr. Zach Korwin lead a team of compassionate, well-trained oral health professionals to bring Newington families brighter smiles. They offer emergency appointments for patients who need urgent dental care, and they'll go out of their way to see you as soon as they can so that you don't suffer from dental pain any longer than you have to. If you'd like to schedule a consultation, visit their website or call (860) 667-2600.